View Back
Write a Review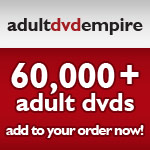 Sign In to hide.
IMAX Ultimate Collection
---
Additional Versions
---
Used
Not Available
Synopsis
The definitive IMAX collection! Twenty incredible IMAX titles now available together for the first time in this comprehensive set. See some of the most amazing sights - both on this planet and beyond - as some of Hollywood's best-known actors narrate the action. See the earth as only few people have seen it: from space. Witness the largest concentration of animals anywhere on earth during the spring and summer months in Antarctica. Be transported into the driver's seat of America's most popular spectator sport. Swim alongside some of the most exotic creatures on the planet. Journey behind the scenes for the thrilling maiden voyage of the world's first space shuttle. All this - and much, much more!
Includes:
- Space Station
- Mission to Mir
- Blue Planet
- Destiny in Space
- Cosmic Voyage
- L5: First City in Space
- The Dream is Alive
- Hail Columbia!
- Deep Sea
- Into the Deep
- Galapagos
- Survival Island
- The Hidden Dimension
- The Secret of Life on Earth
- China: The Panda Adventure
- Mountain Gorilla
- NASCAR
- Mark Twain's America
- Fires of Kuwait
- T-Rex: Back to the Cretaceous
---
Product Information
Details
LengthRating
NR
Released: Added
Aug 15 2007
Empire SKU
1362326
UPC Code
085391200970
Studio
Warner Bros.
Packaging
Custom
Number of Discs
20
Disc
SS-DL
Subtitles
English, French, Korean, Portuguese and Spanish
Features
Space Station
- Featurette Adventures in Space
- Commentary by Director Toni Myers and Astronaut Marsha Ivins
- Two Astronaut-Guided Audiovisual Space Station Tours: Expedition 7 and STS-108
- Stills Gallery
Mission To Mir
- Behind-the-Scenes Featurette
Blue Planet
Features Not Specified
Destiny In Space
- Behind-the-Scenes Featurette
Cosmic Voyage
- Behind-the-Scenes Featurette
L5: First City In Space
- Featurette Journey to the Planets
The Dream Is Alive
Features Not Specified
Hail Columbia!
Features Not Specified
Deep Sea
- Theatrical Trailer
Into The Deep
Features Not Specified
Galapagos
- Behind-the-Scenes Featurette
Survival Island
- Behind-the-Scenes Featurette
The Hidden Dimension
- Featurette Echoes of the Sun
The Secret Of Life On Earth
- Making-Of Featurette
China: The Panda Adventure
- Making-Of Featurette
Mountain Gorilla
- Making-Of Featurette
NASCAR
- Driver Profiles
- NASCAR's Closest Racing Moments
Mark Twain's America
Features Not Specified
Fires Of Kuwait
- Behind-the-Scenes Featurette
T-Rex: Back To The Cretaceous
- Behind-the-Scenes Documentary
Audio/Video
Video
Standard 1.33:1 Color

Audio
English Dolby Digital 5.1
French Dolby Digital 5.1
Korean Dolby Digital 5.1
Spanish Dolby Digital 5.1

---
Categories
Animals & Nature, Dinosaurs, Documentary, History & Events, IMAX, NASCAR, Science, Space, Special Interest, Sports, War, War In The Middle East